Visit the Family Violence Prevention Services, Inc. Website at : http://www.fvps.org
What is Domestic Violence?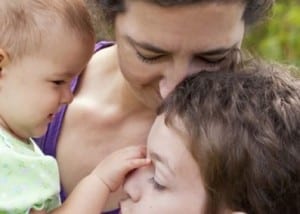 Domestic violence can be defined as a pattern of behavior in any relationship that is used to gain or maintain power and control over an intimate partner. Abuse is physical, sexual, emotional, economic or psychological actions or threats of actions that influence another person. This includes any behaviors that frighten, intimidate, terrorize, manipulate, hurt, humiliate, blame, injure or wound someone. Domestic violence can happen to anyone of any race, age, sexual orientation, religion or gender. It can happen to couples who are married, living together or who are dating. Domestic violence affects people of all socioeconomic backgrounds and education levels. Domestic violence results in emotional trauma, physical injury, and sometimes death. Domestic violence may include not only the intimate partner and dating relationships, but the abuse of children and other family members, and the abuse generally escalates over a period of time.
How Big of a problem is Domestic Violence?
The Battered Women &

Children's Shelter rate of

recidivism is 9.9%

compared to the national

rate of 28%

​

In 2017, The San Antonio Battered Women & Children's Shelter served 56,002 women,

children and men, a 17.8% increase from the previous year.

​

In Bexar County, 11

women were killed

by a male intimate

partner in 2016.

​

77% of perpetrators

killed their partners in

a home.

​

146 women were killed by a male intimate partner in

2016 in Texas.

​

Two-thirds of all victims of abuse served

at The Battered Women & Children's

Shelter are children.

​

The average daily cost of feeding, clothing, and

sheltering a person for one night is $110.00

​

Men brought up in violent homes are 10 times more likely to abuse their wives

75% of female

victims of

domestic

violence grew

up in violent

homes

A victim's decision to leave increases by 75%

the risk of being killed by her abuser

13 women die

daily as victims

of abuse by

their partners in

the USA.

​

Battering is the #1

crime and cause of

injury to women in

the US

In 2017, more officers were shot responding to domestic violence than

any other type of firearm-related fatality, according to The National

Law Enforcement Officers Memorial Fund.

From 1988 to 2016, 136

officers were killed while

responding to domestic

disturbances such as

family arguments, FBI

data show. By

comparison, 80 were

killed during drug-

related arrest in the

same period.

​

One in every three women in Texas is a victim of abuse, compared to one in ever four, nationally.​

​
Get Help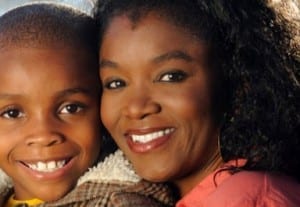 One of the most important things you can do before leaving an abusive relationship is to develop a safety plan. You should talk to a victim advocate who can help you fully consider safety issues, understand your legal rights, and identify community resources (e.g., shelters, sources of financial assistance, or food banks). Contact a Family Violence Prevention Services, Inc. advocate for help.
The Battered Women and Children's Shelter
24-hour Crisis Intervention: You can call us for help any time of the day or night
Individual and Group Counseling for Women and Children
On-site Attorneys for Legal Assistance
On-site School for Children (Pre-K – Grade 12)
On-site Adult Education
Case Management Services
Transitional Housing
On-site Primary Medical and Dental Care
Visit the Family Violence Prevention Services, Inc. Website at : http://www.fvps.org