Welcome To Christy's Hope,
S

ince its inception 20 years ago, Christy's Hope Gala & Golf Classic has raised over $2.7M to support the San Antonio Battered Women and Children's Shelter. The team of dedicated volunteers that work to make Christy's Hope so successful is comprised of both CTP and Rennert employees, as well as a significant number of CTP's clients and vendors. Thanks to the generous donation of their time, talents and resources, Christy's Hope has contributed significantly in making a difference in the lives of women and children who have been victims of domestic violence, with 100% of the proceeds going directly to the shelter.
Learn More

If you would like to donate or volunteer for the 2018 Gala and Golf Event, please call 210.366.4450 or fill out the volunteer submission form.
HOW TO BECOME A SPONSOR.
Your generous commitment to become a 2018 sponsor will make an impact on the lives of victims of domestic violence. Becoming a sponsor of Christy's Hope for Battered Women & Children is both quick and easy. You can either :
Family Violence Prevention Services, Inc.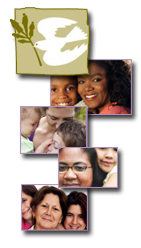 Family Violence Prevention Services, Inc. (FVPS) has been helping victims of domestic violence in San Antonio since 1977. FVPS began as an emergency shelter for women and children and we now offer a complete array of shelter, transitional housing, counseling, children's, and legal services to help individuals and families recover from the pain and long-term effects of domestic violence.

What is Domestic Violence?

Domestic violence can be defined as a pattern of behavior in any relationship that is used to gain or maintain power and control over an intimate partner. Abuse is physical, sexual, emotional, economic or psychological actions or threats of actions that influence another person. This includes any behaviors that frighten, intimidate, terrorize, manipulate, hurt, humiliate, blame, injure or wound someone. Domestic violence can happen to anyone of any race, age, sexual orientation, religion or gender. It can happen to couples who are married, living together or who are dating.
Learn More about FVPS
2018 Presenting Sponsors
Letty & Derek George | Agency Technology | Frost Insurance Agency